Top 5 Reasons Why You Should Advertise
From the home office in Springfield, MO, here are the Top 5 reasons why you should advertise in IAFE publications.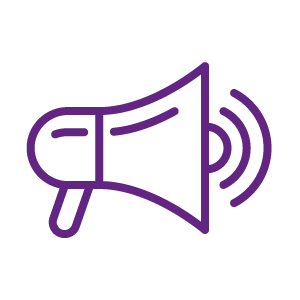 #1 Establish Name Recognition
Advertising in IAFE publications puts your name in front of the membership, allowing your company to be a known in the fair industry.
#2 We Are Easy to Work With
Whether you already have existing ad copy or need help, IAFE staff members are willing to make sure your ad look its best when appearing in our publications. We can assist you in generating an ad at minimal costs to you.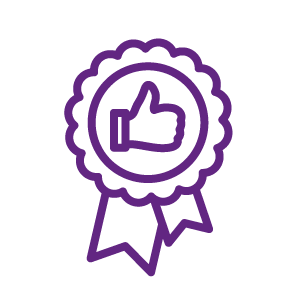 #3 Quality Publications
IAFE publications are printed on high-quality enamel paper, making each printed piece pleasing to the eye and durable. Durability translates into a longer shelf life and more readership for you, the advertiser.
#4 Reaching the Right People
IAFE publications are mailed to the membership of our association. The contact persons for each IAFE member are the key decision makers in the industry. The IAFE is continually updating our database, insuring your sales message is delivered to the right person.
#5 Value, Value, Value
Quality publications, delivered to the right people, with reliable customer service, allowing you to deliver your sales message and achieve name recognition – all at a fantastic price!!!
Advertise in Fairs & Expos Magazine
The IAFE (International Association of Fairs and Expositions) has a purpose of promoting and encouraging the development and improvement of fairs and expositions. Designed to help share ideas and foster improvement, Fairs & Expos magazine is the leading source of industry information for IAFE members who are fair managers, staff and board members and allied companies. Fairs & Expos magazine is printed six times a year, with each issue being distributed to over 3,000 readers worldwide.
Advertising in Fairs & Expos is a proven way to showcase your company and to attain name recognition within our association. Our advertisers include: acts and attractions, booking and talent agencies, fair supplies, fireworks, equipment, carnivals, consultants, insurance, staging, sound & lighting, tents and tickets.
Advertise in the leading publication for decision-makers in the fair industry.
PUBLICATION ADDRESS:
IAFE, 3043 E Cairo St, Springfield, MO 65802
Phone: 800.516.0313 or 417.862.5771,
E-mail: [email protected]
Ad Sizes, Pricing, and Specifications
Below are the rates and specifications for print advertising in Fairs & Expos. (effective: December 14, 2014; number of ads in a 12-month period)
| Color Ad Size (width x height) | 1x | 6x |
| --- | --- | --- |
| 1/6 Page (2.25″ x 5″ or 5″ by 2.25″) | $445 | $378.25 |
| 1/3 Page (5″ x 5″, 2.25″ x 10″, or 7.5″ x 3.25″) | $540 | $459 |
| 1/2 Page (7.5″ x 5″ or 5″ x 7.5″) | $655 | $556.75 |
| Full Page (7.5″ x 10″ or Bleed Size 8.75″ x 11.25″) | $875 | $743.75 |
IMPORTANT: All ad sizes may be combined to earn multiple-insertion discount. No charge for bleed.
SPECIAL POSITIONS: Inside Front Cover $900 – Inside Back Cover $900 – Outside Back Cover $1000; Cover positions are run with standard four-color process.
BLACK & WHITE CHARGES: Subtract $225 from the 1x rate for B&W pricing.
DISCOUNTS: 15% discount for annual contract (six insertions in a 12-month period). 15% commission on gross billing allowed to recognized advertising agencies provided account is paid within 30 days of invoice date. Commissions will be forfeited when account goes beyond 30 days.
AD LAYOUT SERVICE: Fairs & Expos can prepare an ad from your copy, photos, and illustrated material. Minimum charge is $25.
MECHANICAL SPECIFICATIONS: The publication is printed by sheetfed, offset process. The publication trim size is 8.5 x 11. Keep all live matter in 7.5 x 10 area. Bleed size before trimming is 8.75 x 11.25.
Buyer's Guide Listings
Rather than printing a Directory publication, Associate member listings will be featured in a specific Buyer's Guide section to be included in the January/February, March/April, May/June, and September/October issues of Fairs & Expos.
For each issue, companies in the categories being featured will have the ability to purchase full page ads ($595 black and white page/$795 color page) to be placed within the Buyers' Guide section with the membership listings. Partial page ads and ads not located in the Buyers' Guide section can be purchased at regular ad rates listed above.
Featured Listings by Issue
January/February
The January/February issue will feature Associate member categories relating to Entertainment:
Animal Attractions
Attractions
Auto Thrill/Motorsport Attractions
Booking & Talent Agencies
Fireworks
Show Productions
Staging, Sound & Lighting
March/April
The March/April issue will feature Associate member ­categories relating to Food, Rides, and Exhibits/Vendors:
Beverages
Carnivals & Midway Rides
Commercial Exhibits
Concessions
Concessions — Food
May/June
The May/June issue will feature Associate member ­categories in Equipment, Services, and Supplies:
Equipment
Fair Supplies
Livestock Equipment
Security
Special Services
Technology Services
Tents
Tickets/Ticketing Services
September/October
The September/October issue will feature Associate members in the Events/Venues, Professional Services, and Resource areas:
Advertising and Public Relations
Associations
Consultants
Departments of Agriculture
Insurance
Publications
Events
Venues
Banner Ads in the "IAFE News Brief" E-Newsletter
Emailed to over 5,000 IAFE members 3 times per week, we have a prominent banner location available in our e-newsletter to help you connect with IAFE members. This banner ad space is 600 pixels wide by 90 pixels tall and can link to the URL of your choosing. IAFE News Briefs are sent to members on Mondays, Wednesdays, and Fridays of most weeks (exceptions for Holidays).
Pricing for IAFE News Brief E-Newsletter Banner Ads
$150 for a one-time (1 News Brief) banner placement
$250 for a two-time (2 different News Briefs) banner placement
$300 for a three-time (3 different News Briefs) banner placement
For advertisers committing to more than 3 News Briefs in a 60-day timeframe, each additional commitment would be $100 extra.
Contact Steve Siever at [email protected] for available dates for banner ad placement.
Advertise on the IAFE Website
With over 20,000 visits to the IAFE web site per month, you can't go wrong with this advertising opportunity!
Please contact Steve Siever at the IAFE with any questions.
Digital Ad Pricing and Specifications
You can purchase a 300×250 pixel ad which will appear on the IAFE home page AND the Find an Associate page. The ads are shown in a rotation with other advertisers on the page and will also serve as a direct link to your company's web site.
We require gif images at 72 dpi. You may submit the digital file to us via e-mail or CD.
The 300×250 pixel ad rate is $395 per month. The rate for web site advertisers committing to three months will be $355 per month. Any advertisers making a 12-month commitment will receive a $300 per month rate.
Email Blast Opportunities
Let us deliver your sales message to all IAFE members using a one-time email blast. Simply send us your desired content (text and images) and we will format your message for you. You will have an opportunity to approve the look of your message before we send it on your behalf. We currently have over 6000 emails in our database that will receive the eblast. The rate for this service is $795 for a one time send!
Mailing Address Labels
IAFE members can purchase a set of IAFE member fair or IAFE associate member mailing labels for $300 (approximately 1,300 fair or 1,100 associate labels).
If you don't need the entire set of fair labels, you may also purchase labels of fairs from specific states or provinces or labels of fairs from the following attendance categories:
| | | |
| --- | --- | --- |
| 24,999 and under | 25,000 – 99,000 | 100,000 – 199,000 |
| 200,000 – 499,000 | 500,000 – 999,999 | Over 1 million |
If you don't need the entire set of associate labels, you may also purchase labels from the following specific categories: Advertising & Public Relations; Associations; Attractions; Auto Thrill Show/Motorsport Attractions; Beverages; Booking & Talent Agencies; Buildings/Arenas; Carnivals & Midway Rides; Commercial Exhibits; Concessions; Concessions-Food; Consultants; Departments of Agriculture; Equipment; Events; Fair Supplies; Fireworks; Insurance; Livestock Equipment; Parks; Publications; Ride Manufacturers/Distributors; Security; Show Productions; Special Services; Staging, Sound & Lighting; Tents; or Tickets.
If you do not purchase the entire set of labels, you will be charged 25 cents per label. There will be a $50 minimum charge for all orders, regardless of the number of labels.