Upper-Level Management Programming
IAFE's Management Conference is designed just for upper-level fair staff. Gather with fellow fair executives and managers for multiple days of programming geared toward helping you make your fair the best it can be!
This program is only open to paid management staff or CVFMs from fairs that are current IAFE members.
2024 Management Conference:
ELIGIBILITY:
Management Conference is open to paid management staff or CVFMs of current IAFE member fairs
LOCATION:
Hyatt Regency Sarasota
Discounted Travel for 2024:
Delta Air Lines is pleased to offer special discounts for the International Association of Fairs & Expositions.

Please click here to book your flights.

You may also call Delta Meeting Network® at (800) 328-1111* Monday–Friday, 8:00 a.m. – 6:30 p.m. (EST) and refer to Meeting Event Code: NM389
*Please note there is no service fee for reservations booked and ticketed via the reservation 800 number.

We are pleased to partner with United Airlines for air travel to our upcoming event.

To make flight reservations online, please click on discount code ZP2A159315.

You may also call United Meetings Reservation Desk Monday–Friday
at (800) 426-1122* for booking assistance.
*Booking fees are waived for Meeting reservations.
International customers may contact their local United Reservation Desk.
A Big Thank You to Our Sponsors:
Interested in Attending?
Here's what past attendees have said…
I come from a small — if not the smallest — fair in the Association with 8,000 – 10,000 people attending our 4-day fair. I have been coming to Management Conference for only 3 years. I wish someone would have told me how truly valuable this would have been to me 8 years ago when I started in the industry. I attend Management Conference for the tailor-made programming for people in a management position. Management Conference offers more networking with and getting to know other Managers/CEO's that you may not get the chance to sit down with at the IAFE Convention. Even coming from a very small fair/community, I have always been able to take something back and implement it at our level. Management Conference is my very favorite IAFE event!
It was a phenomenal event that engaged our minds to have a new lens and outlook on how we approach ourselves to lead our teams for the future.
Would definitely tell a friend. As a new Manager, this conference provided me with a fantastic opportunity to meet other managers of all size fairs and make connections for ideas, questions, and inspiration!
I attend the Management Conference for networking and higher-level sessions not available at other places.
[I go to Management Conference] to see my peers and friends. I met great new people also. Very high-level programming and teamwork. I am already looking forward to St. Louis!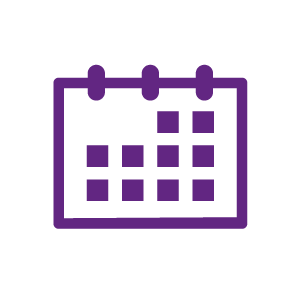 2025 MANAGEMENT CONFERENCE
The 2025 Management Conference dates and location will be announced in the near future. Watch this space!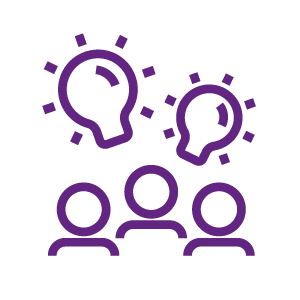 HAVE AN IDEA FOR THE PROGRAM?
Please contact Kate Turner if you have an idea for inclusion in a future Management Conference!